ELIMINATOR Solar Air Compressor
Reliable Instrument air where you need it. Curb those fugitive emissions and reduce downtime with a reliable, clean source of instrument supply.
We've done extensive testing and development to create total solutions to eliminating the need for fuel gas and propane as an instrument gas. A reliable solution goes beyond what our competitors are offering. Most seem great on paper, but key design elements get missed. At Caron we've done the testing and have the knowledge to truly design a system that will last. With units operating since 2012 without a single issue or any maintenance, our systems offer performance that just cannot be beat. Contact Us now and we will work with you to design a robust and reliable green solution tailored to suite your needs AND your budget.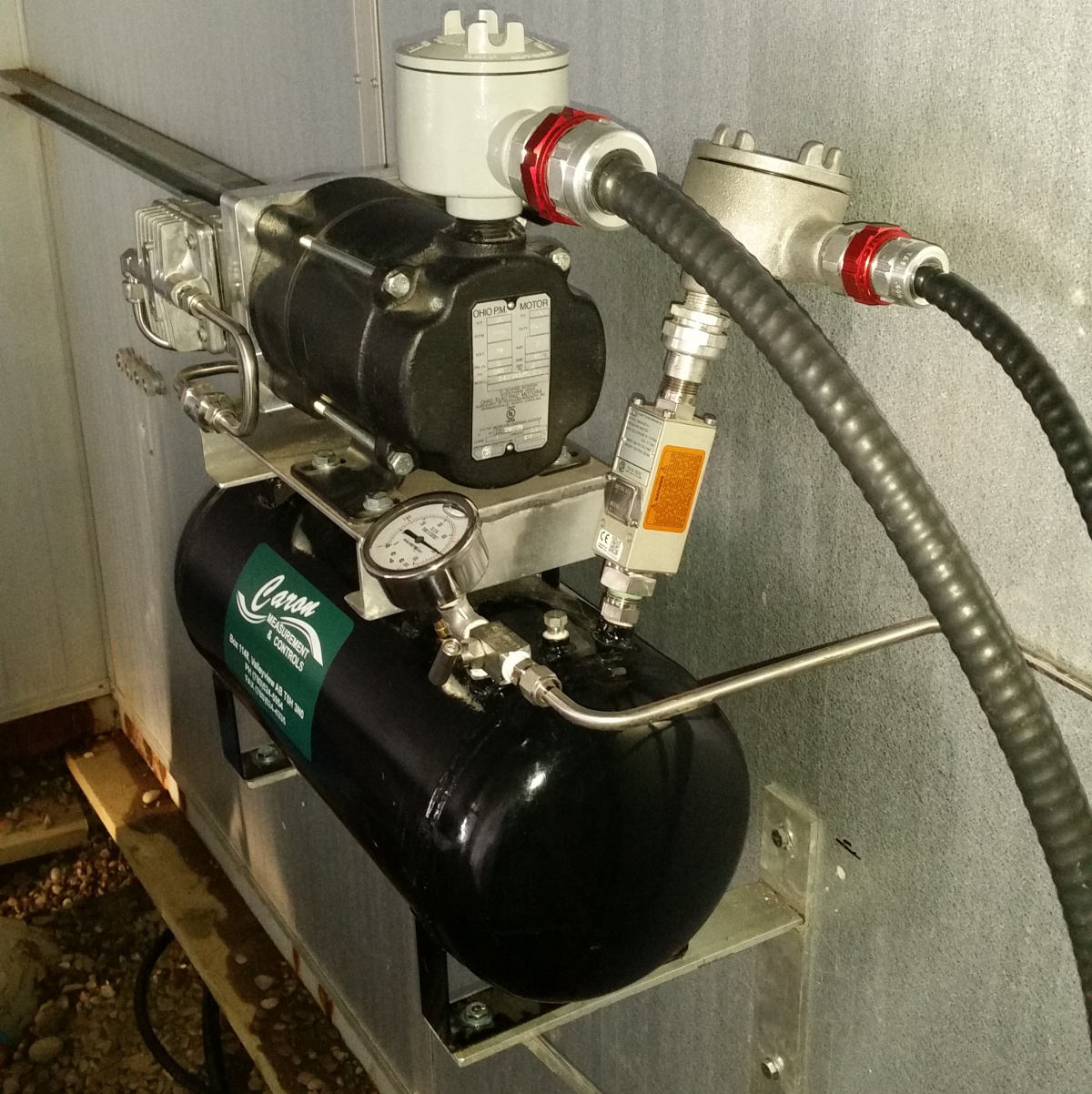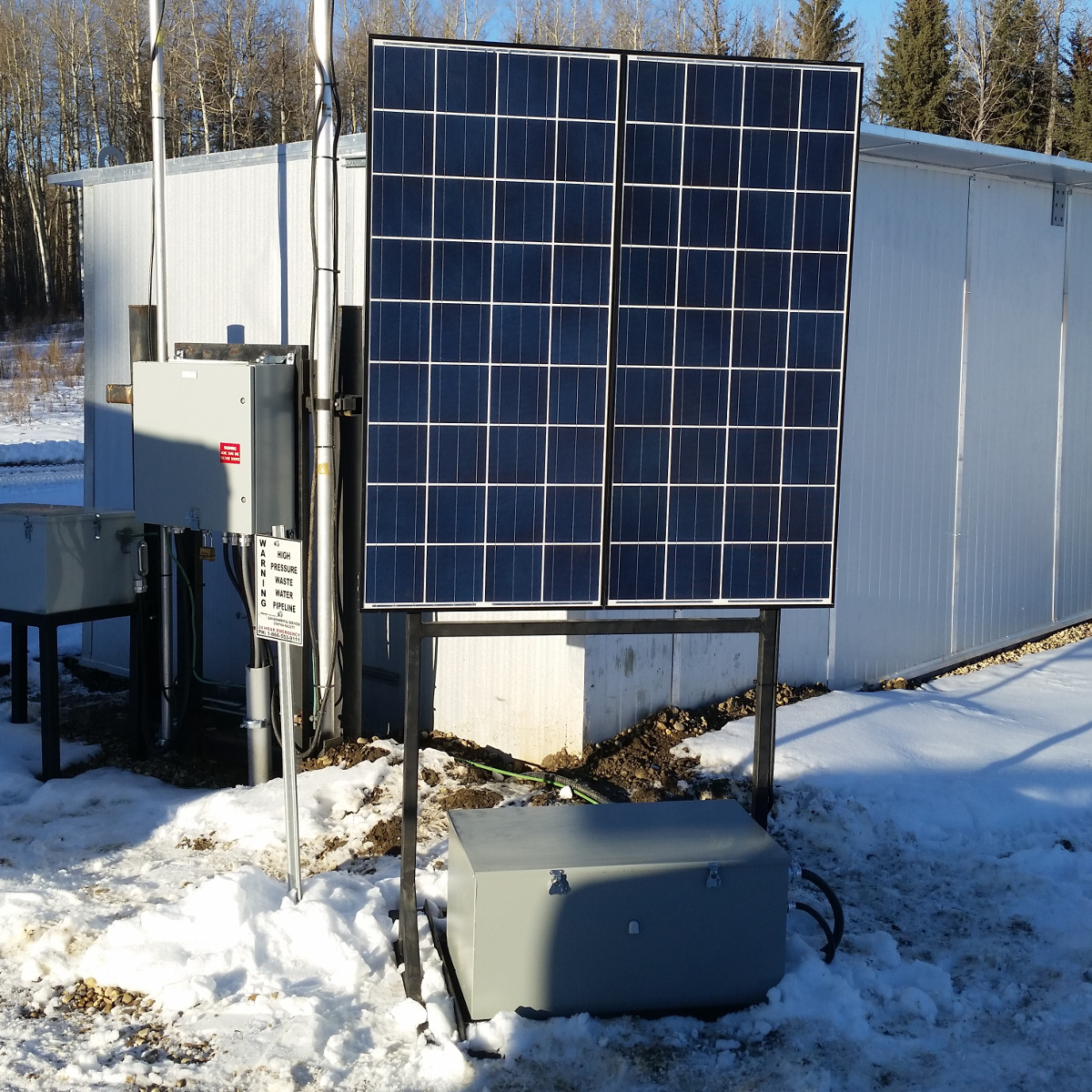 Eliminator Solar Air Compressor
- Small Footprint, flexible mounting
Features
Available in a variety of voltages, 12/24v DC or 120VAC, Class 1, Div. 1 Approved.
Produces 60CFH @ 35psi @ 240 watt consumption and up to 75psi.
Oil less and maintenance free design for years reliable operation. 100% duty cycle.
On/Off Control, no starters needed.
Small footprint and quiet operation.
100% contained compressor. Contaminate free air supply when inlet is vented to clean air.
*See sidebar for additional downloads.